WELCOME, and thank you for visiting my website. I hope you are in the midst of a peaceful moment.
I am a Solution Focused licensed psychologist providing psychological services in Hillsborough and Bound Brook, NJ. Having suffered and recovered from many of the disorders I treat (eating disorders, anxiety, panic attacks, bereavement), I understand both personally and professionally what it takes to recover and feel better. I provide Counseling and Psychotherapy for adults, children, adolescents, couples, and families, and treat the following:
Anxiety
Panic Attacks
Depression
Eating Disorders (Anorexia, Bulimia, Binge-eating)
Compulsive Eating
Weight Loss Issues
Family Conflict & Disharmony
Child and Adolescent Behavioral Problems
Marital Problems
Relationship Issues
Grief & Bereavement
Self-Esteem Issues
LGBTQ+ issues
Bipolar Disorders
Addictions
Anger Management (including Court Mandated)
Stress Management
Attention Deficit Disorders (ADD, ADHD)
Please note that I do not provide counseling or consultations via email or text.
I am a proud clinical partner of NeuroFlow. NeuroFlow helps patients feel better faster, providing me and patients a secure, HIPAA compliant way that utilizes technology to optimize mental health treatment and provides ways to objectively track, assess, and engage inside and outside the clinic. For more information, please visit www.NeuroFlowSolution.com.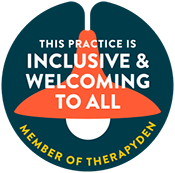 View my profile on RateMDs


The Family and Marriage Counseling Directory
Psychotherapist in Bound Brook